Deepness at it's best, this new EP from French producer
Professor Inc.
is class. Featuring the vocals of none other than Ms.
Lady Blaktronika
, this 3 track release is sure it to get you tapping your feet.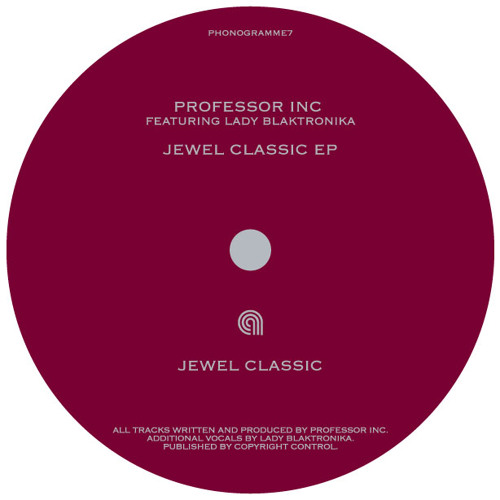 Out on Phonogramme Records (a sub-division of Syncrophone Records, for all you techno heads), this is sure to get heavy rotation amongst my sets. The title track "Jewel Classic" contains soulful vocals over a a nice synthed out production, followed up on the B side by the equally tasty "Music Box" and a dub cut of "Jewel Classic". So head along to your local/online record store and dig out a copy of
"Jewel Classic EP"
to add to the collection.